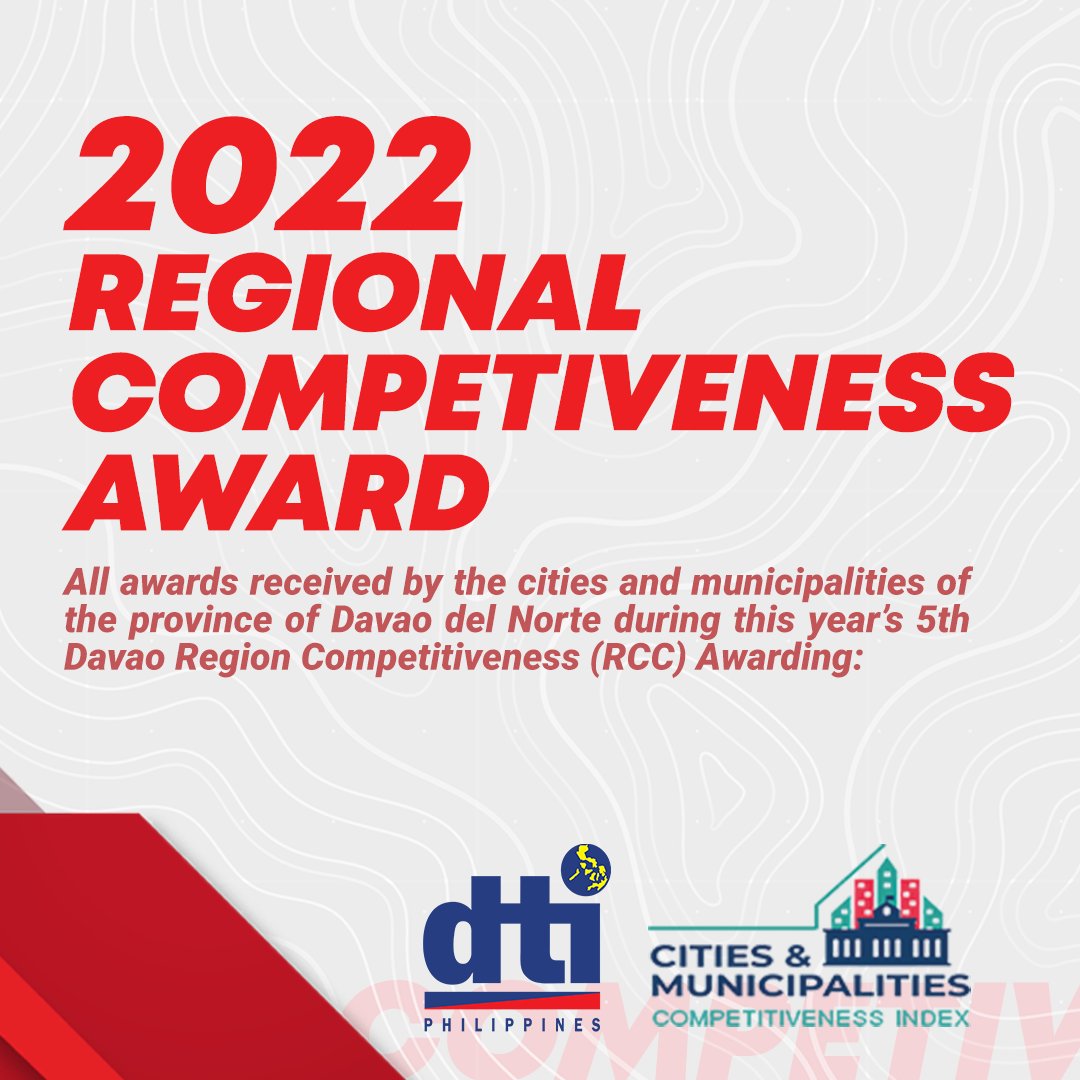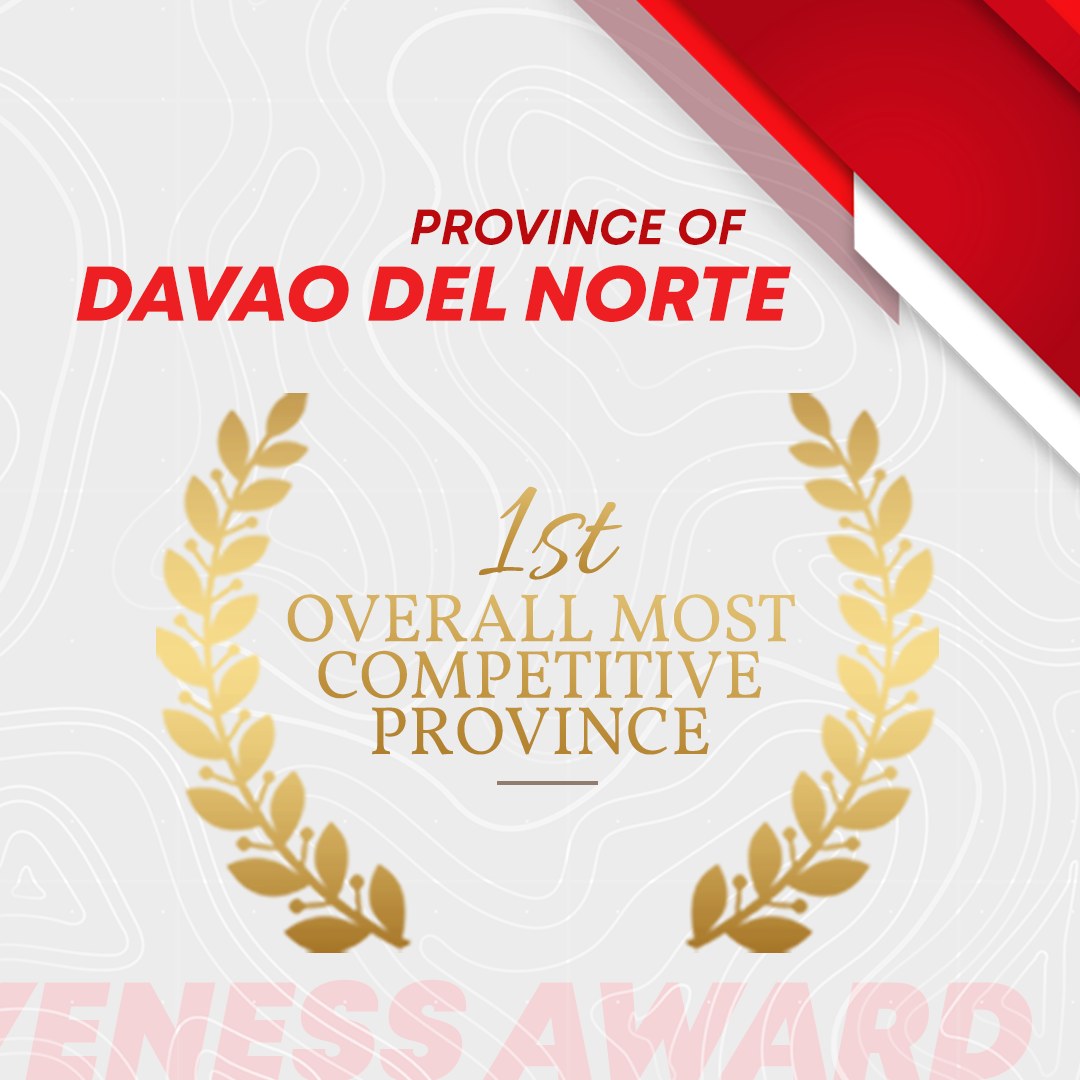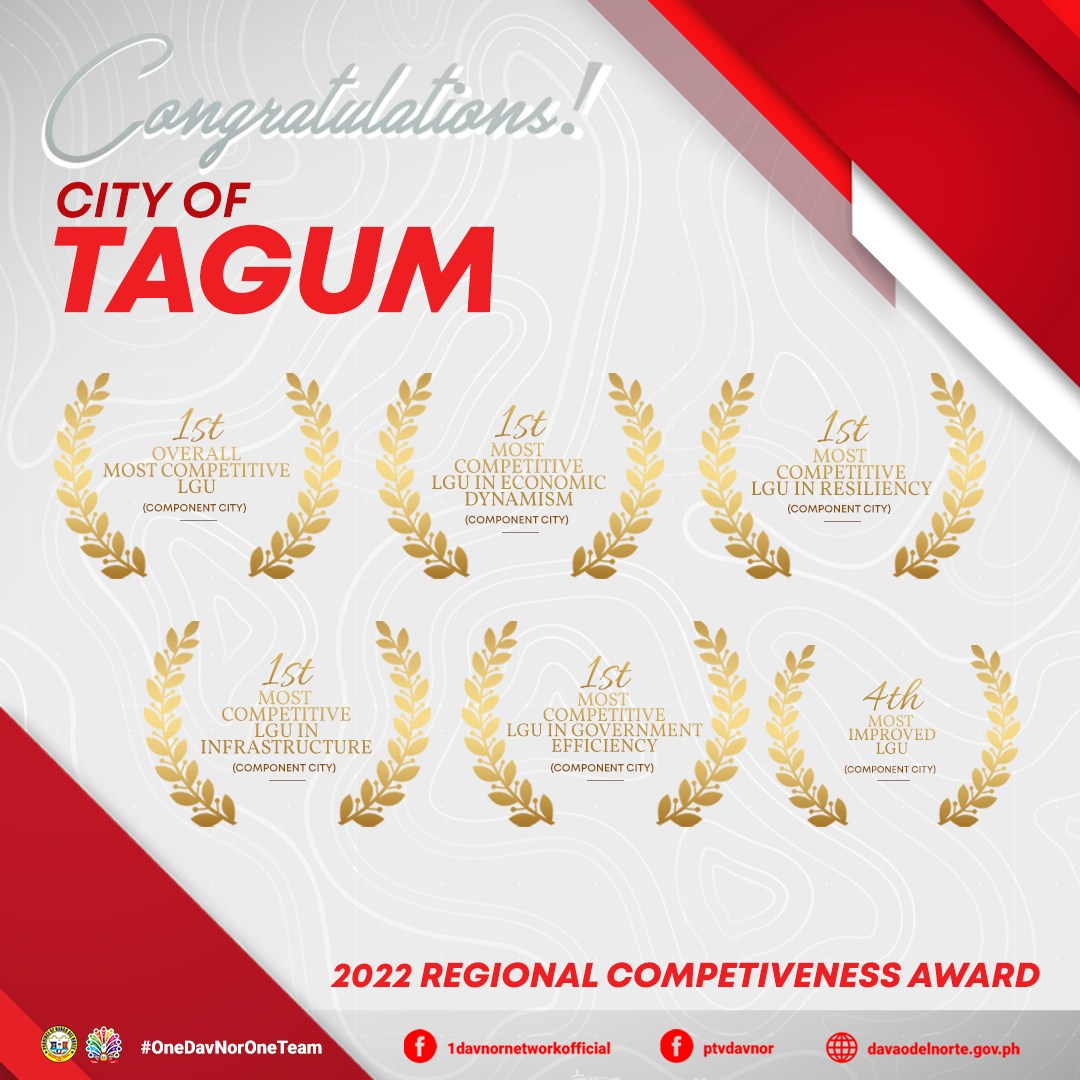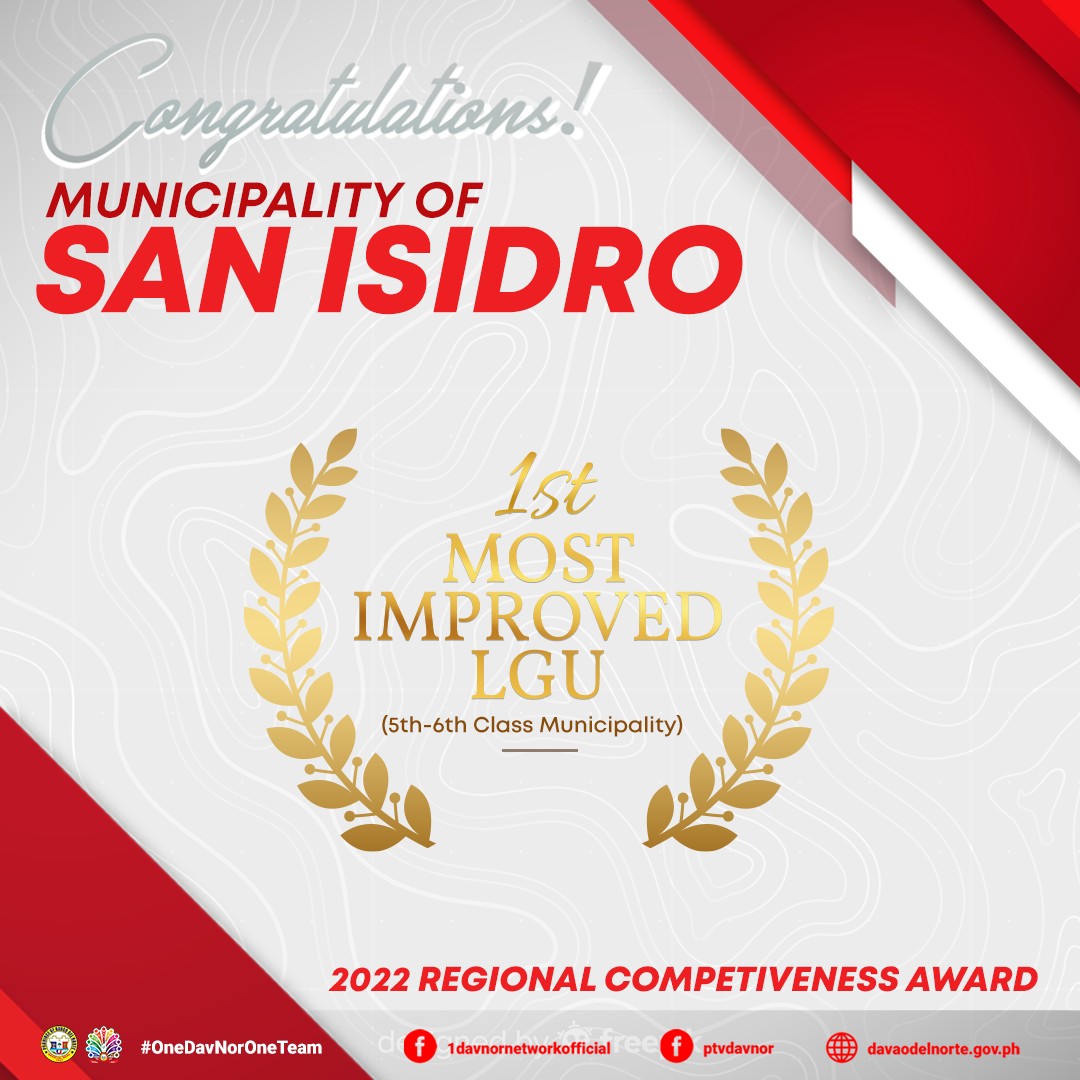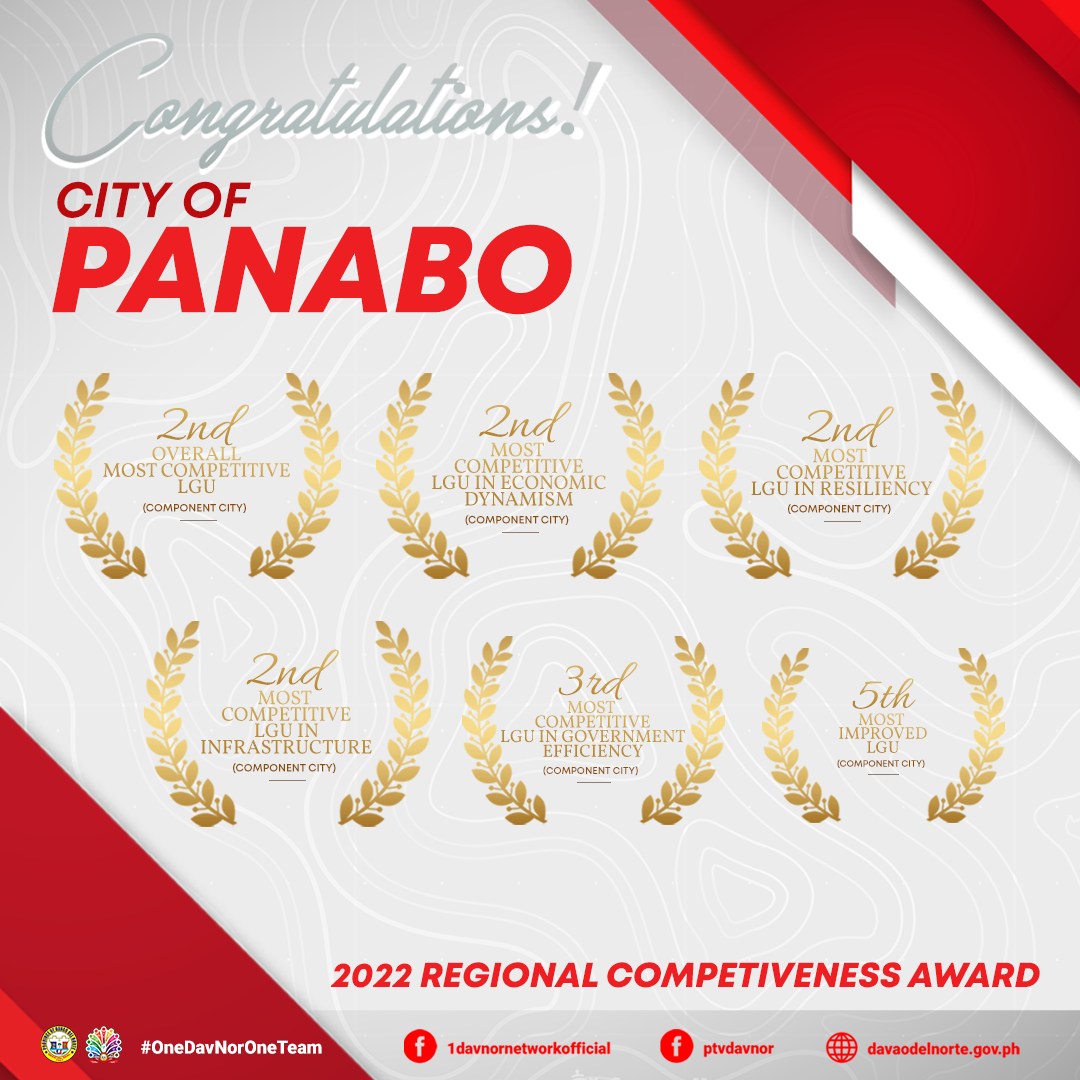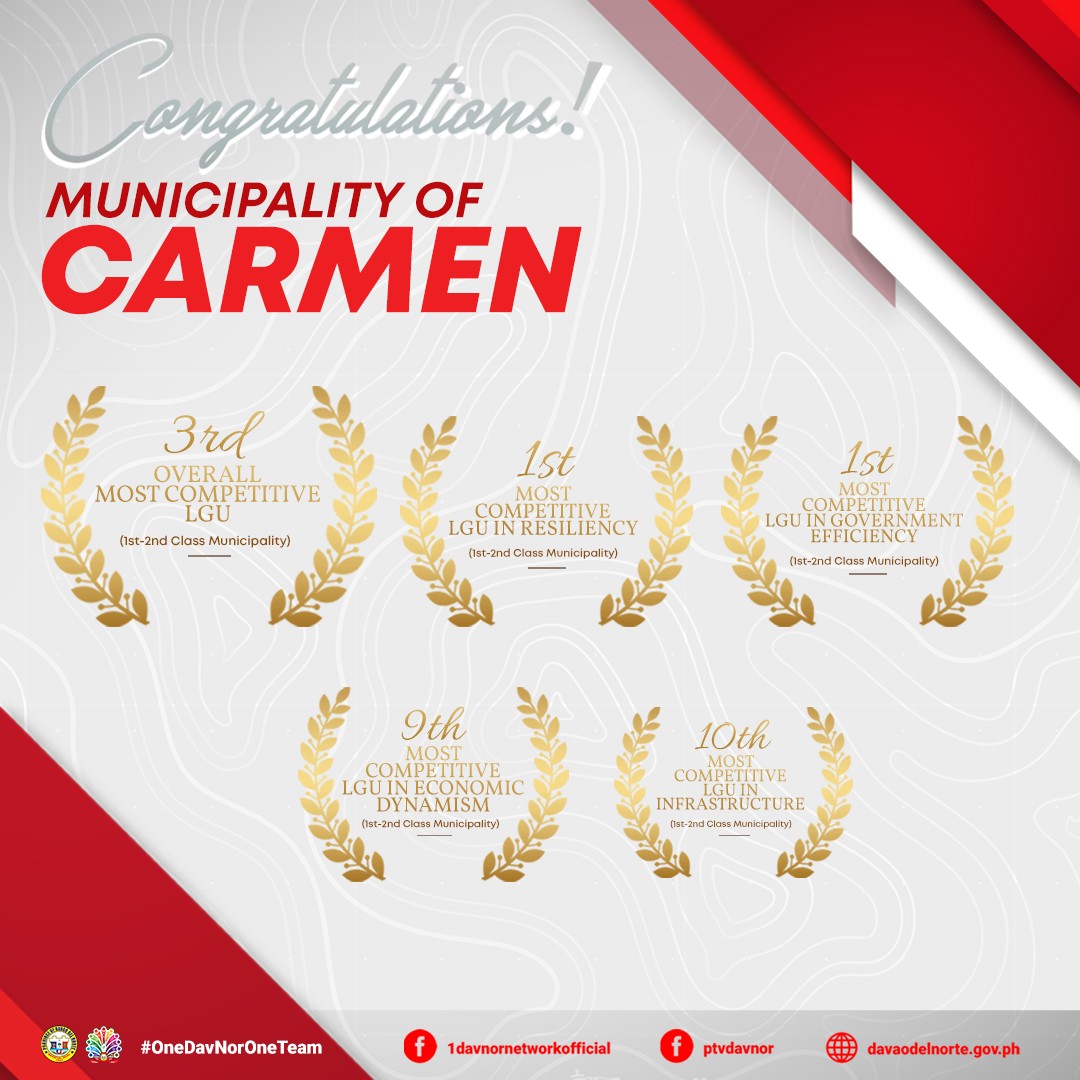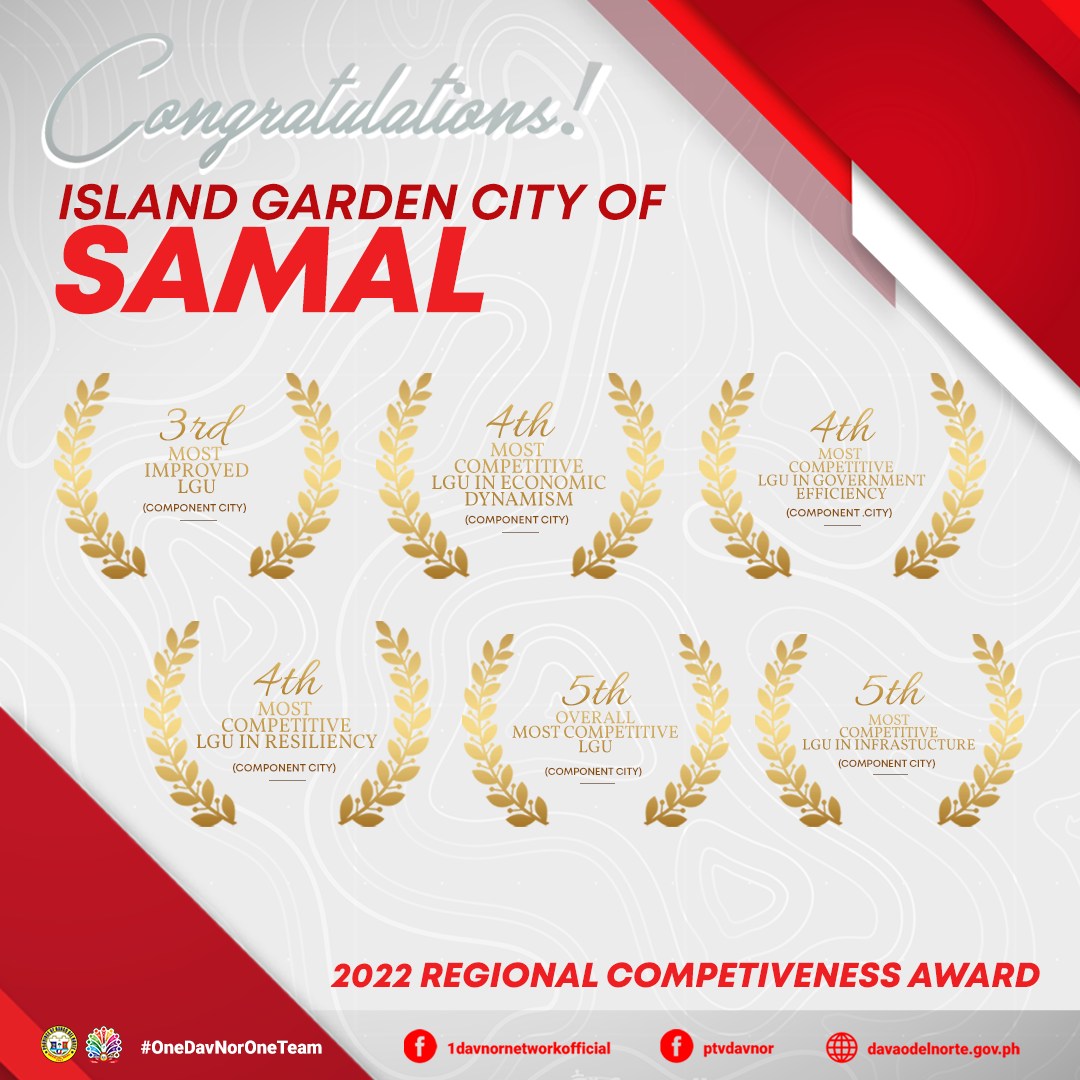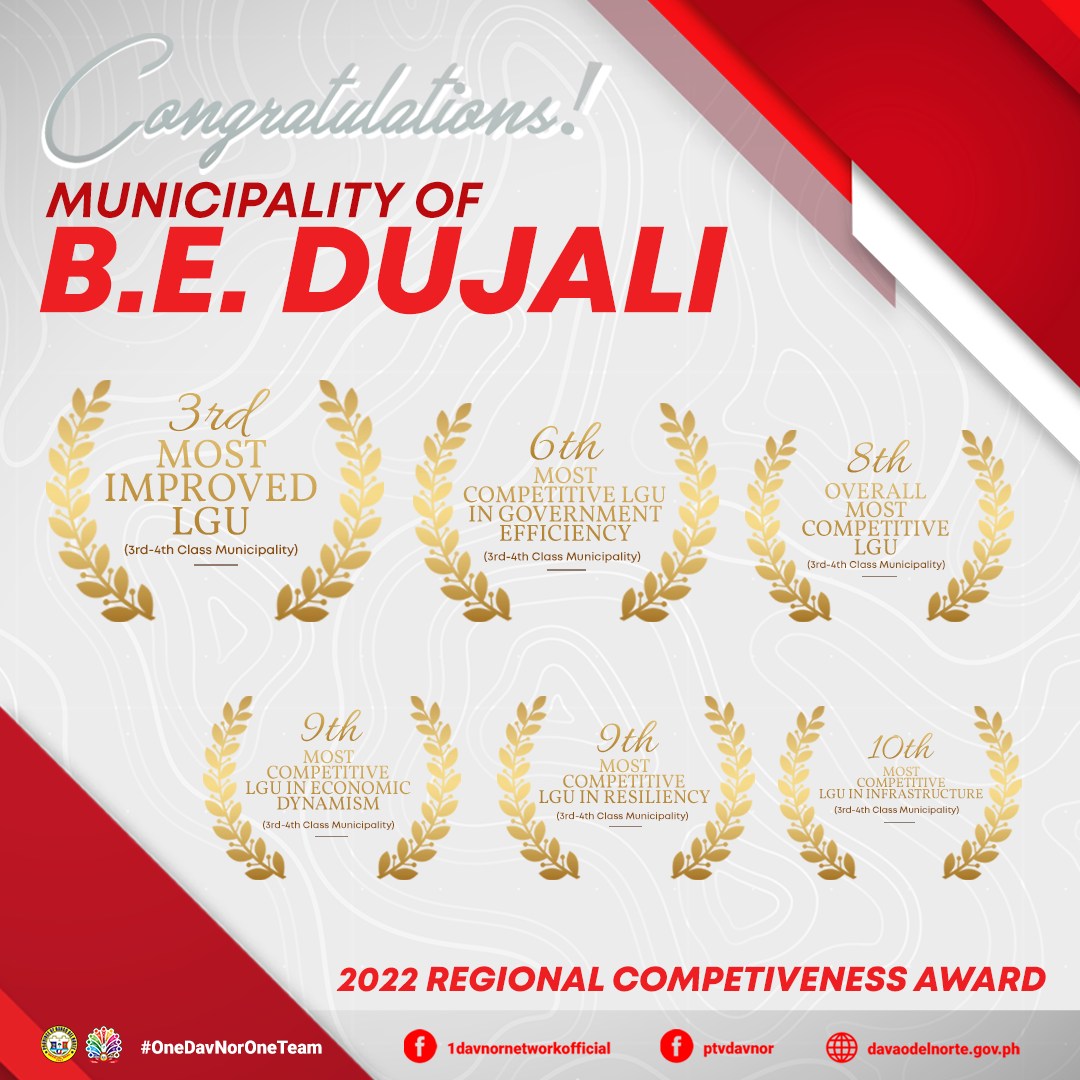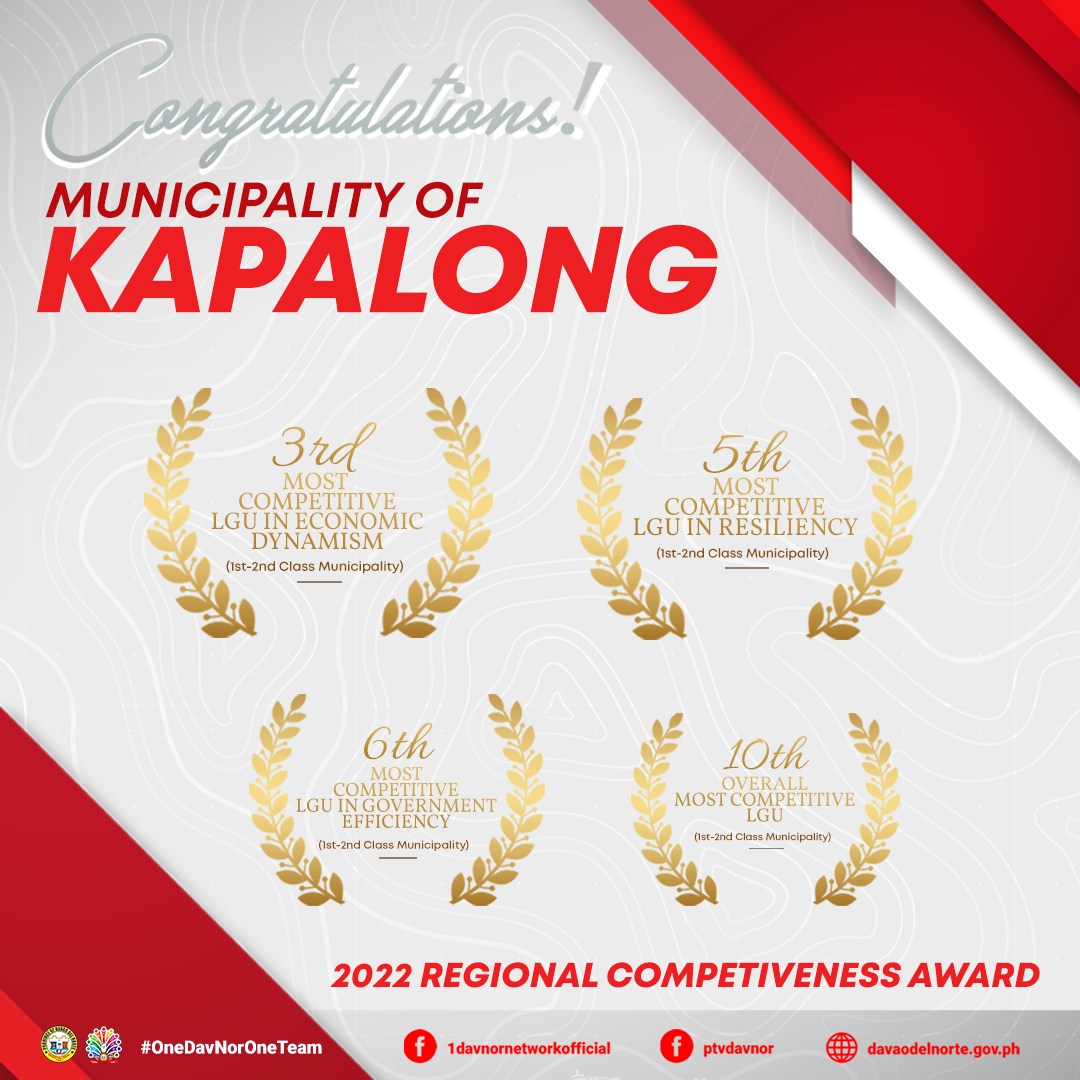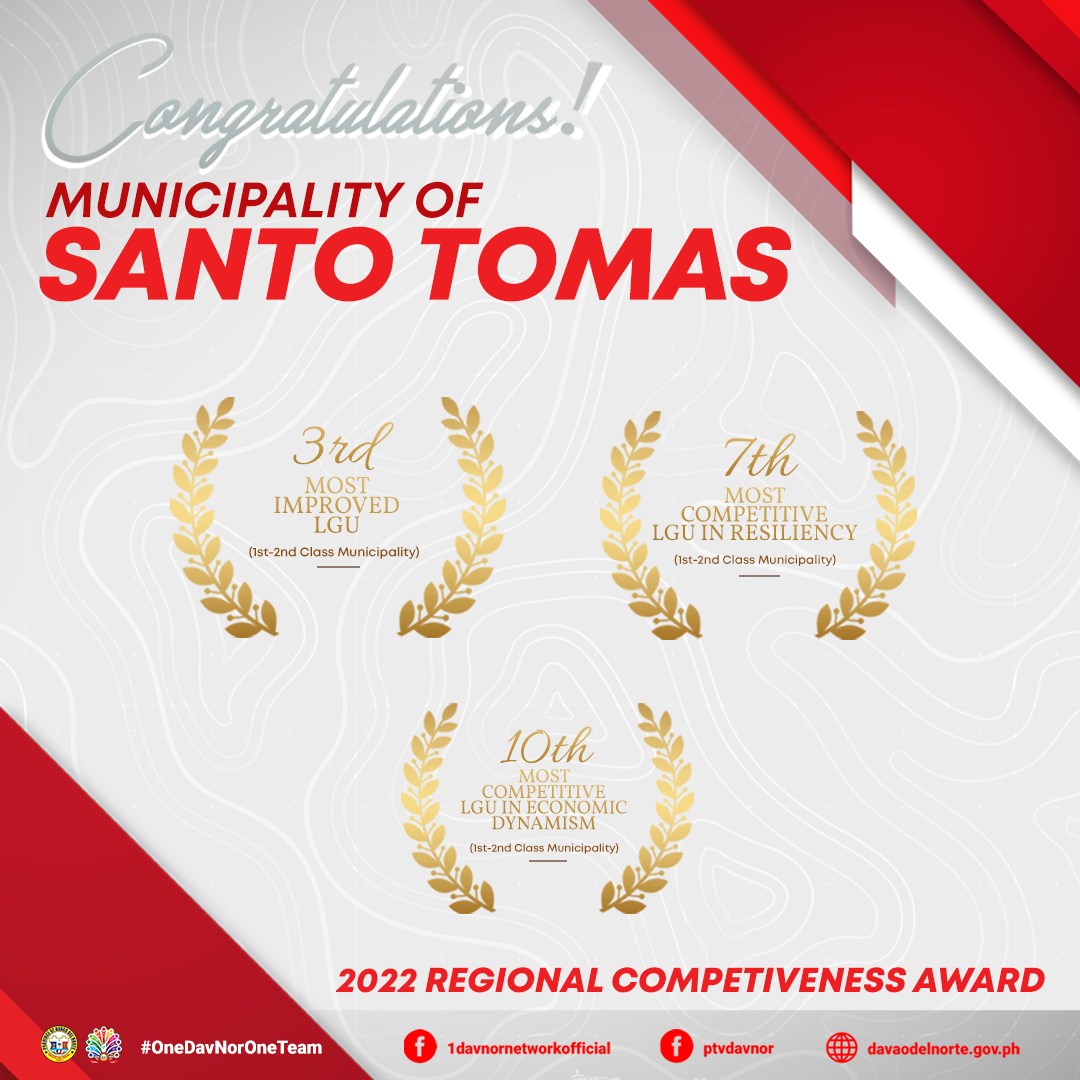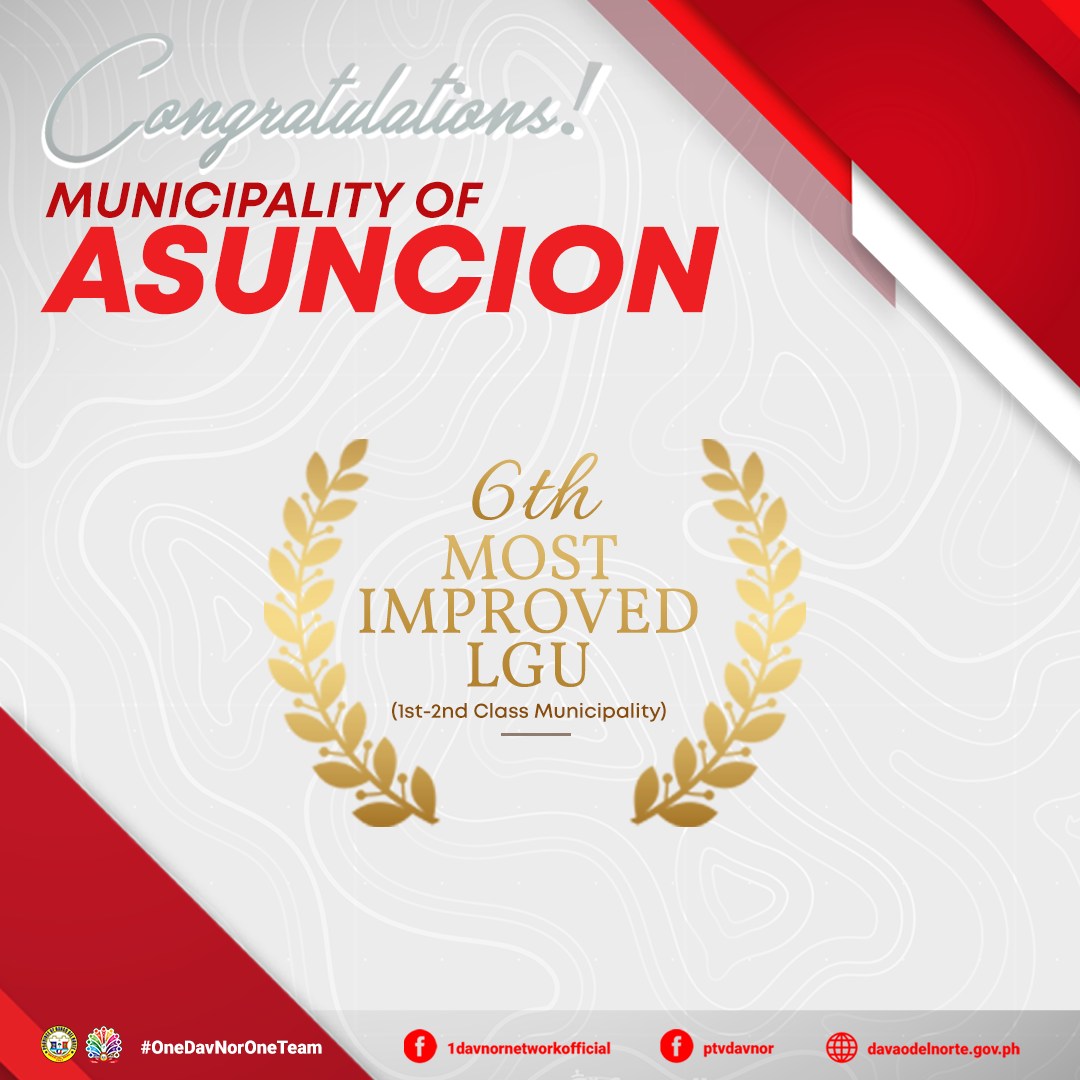 The reverberating impact of the One Davnor One Team spirit is evident in the recent achievements of the Local Government Units (LGUs) during the 2021 Cities & Municipalities Competitiveness Index (CMCI) conducted annually by the Department of Trade & Industry (DTI) which is also contributory to the attainment of the OVERALL MOST COMPETITIVE PROVINCE award.

The Dabaonon excellence was only made possible through the collaborative efforts of the Provincial Government, Local Government Units, and the people. Today, we rejoice as we reap the fruits of our hard-earned labor.

As we move forward, may we continue to pursue and perpetuate this excellence in the years to come.

Congratulations Dabaonon!

Congratulations Davao del Norte!