Davao del Norte – The provincial government of Davao del Norte will operate its own quarry sites to adequately provide the sand and gravel (SAG) requirement of its massive infrastructure development program.
Governor Edwin Jubahib surveyed potential quarry areas in Kapalong, Talaingod, Sto. Tomas and Carmen to verify their viability.
He was accompanied by Mayor Ma. Theresa Timbol and husband Vice Mayor Edgardo of Kapalong, Mayor Arnel Sitoy of San Isidro, as well as Mayor Jonnie Libayao of Talaingod and his deputy Vice Mayor Francisco Gipulla Jr.
"Dapat mayroong sariling quarry ang province at hindi na tayo aasa sa mahal na grava ng mga private operators para sa ating mga proyekto (We should have our own exclusive quarry resources so that we will no longer be at the mercy of private operators for our projects)," the governor earlier said.
Jubahib revealed his intention to implement expansion of road network, flood control projects and scores of other important infra projects to benefit the disadvantaged sectors, particularly in far-flung areas of the province.
He has bonded together all the mayors of all local government units in the province to be actively involved in the cooperative manner of implementing vital projects, known as the "Lusong" initiative.
The governor is also cheerful about the prospect of the province generating huge amount of revenues derived from selling SAG.
Last year, the province collected a total of P37.9 million from the enforcement of its environmental policies, particularly proceeds from quarry permits and share of extraction fees.
Jubahib is positive the revenue could triple or more with the operation of its own SAG quarries.
"Kaya nating kikita ng higit sa P100 million per year kung meron na tayong sariling quarry (We expect to earn more than P100 million annually with our own quarry sites), he said.
The governor instructed the Provincial Environment and National Resources Office (PENRO) to fast track the processing of needed documents for the exclusive industrial SAG quarries of the province.
He also warned the quarry operators to immediately remove SAG stock piles left in the middle of the rivers, so as not to impede the free flow of rives and aggravate flooding during extended period of heavy rainfalls.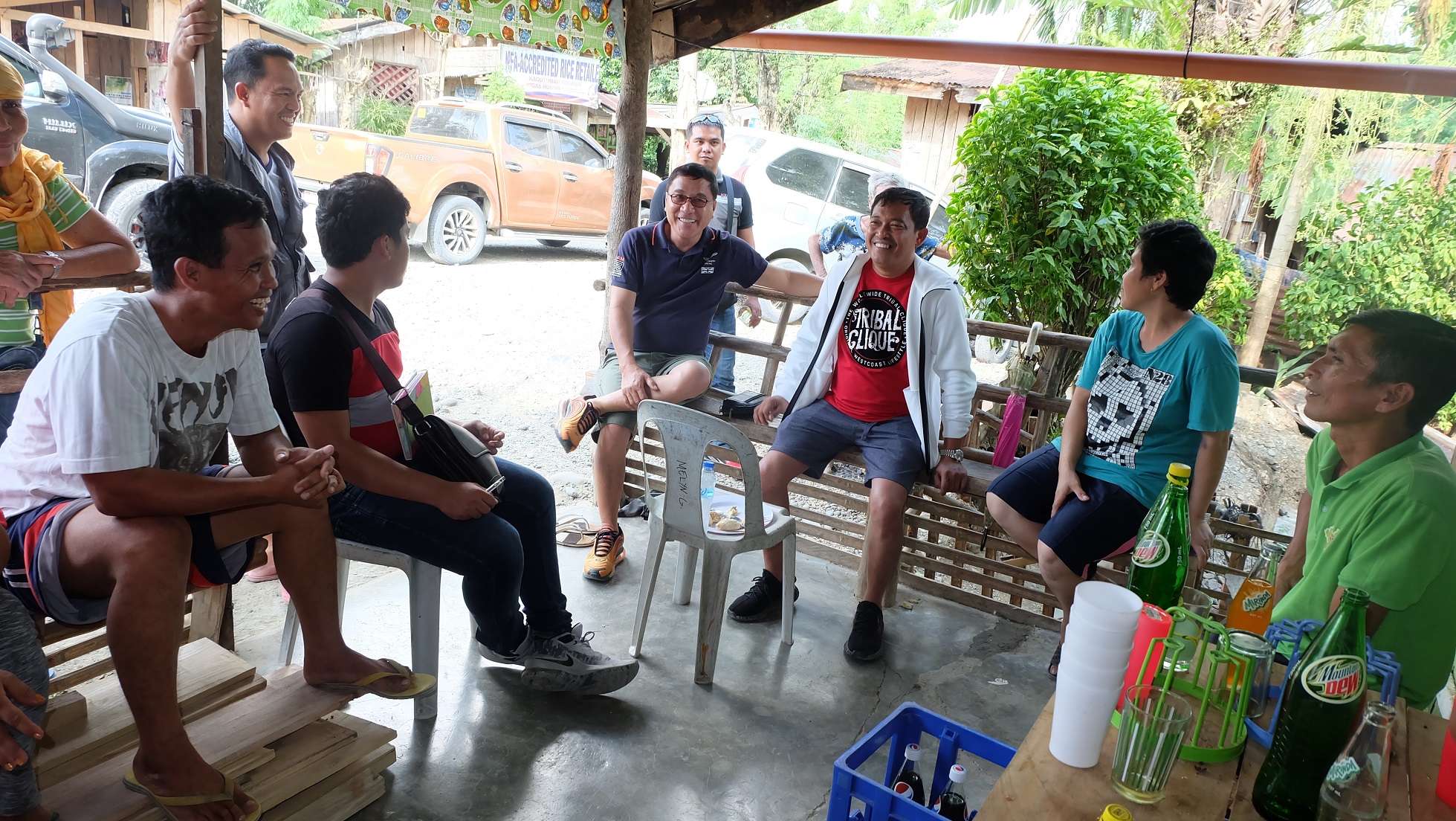 Gov. Edwin Jubahib, center, shares light moments with residents of Magwawa, Sto. Tomas, Davao del Norte, after inspecting several quarry sites. nobags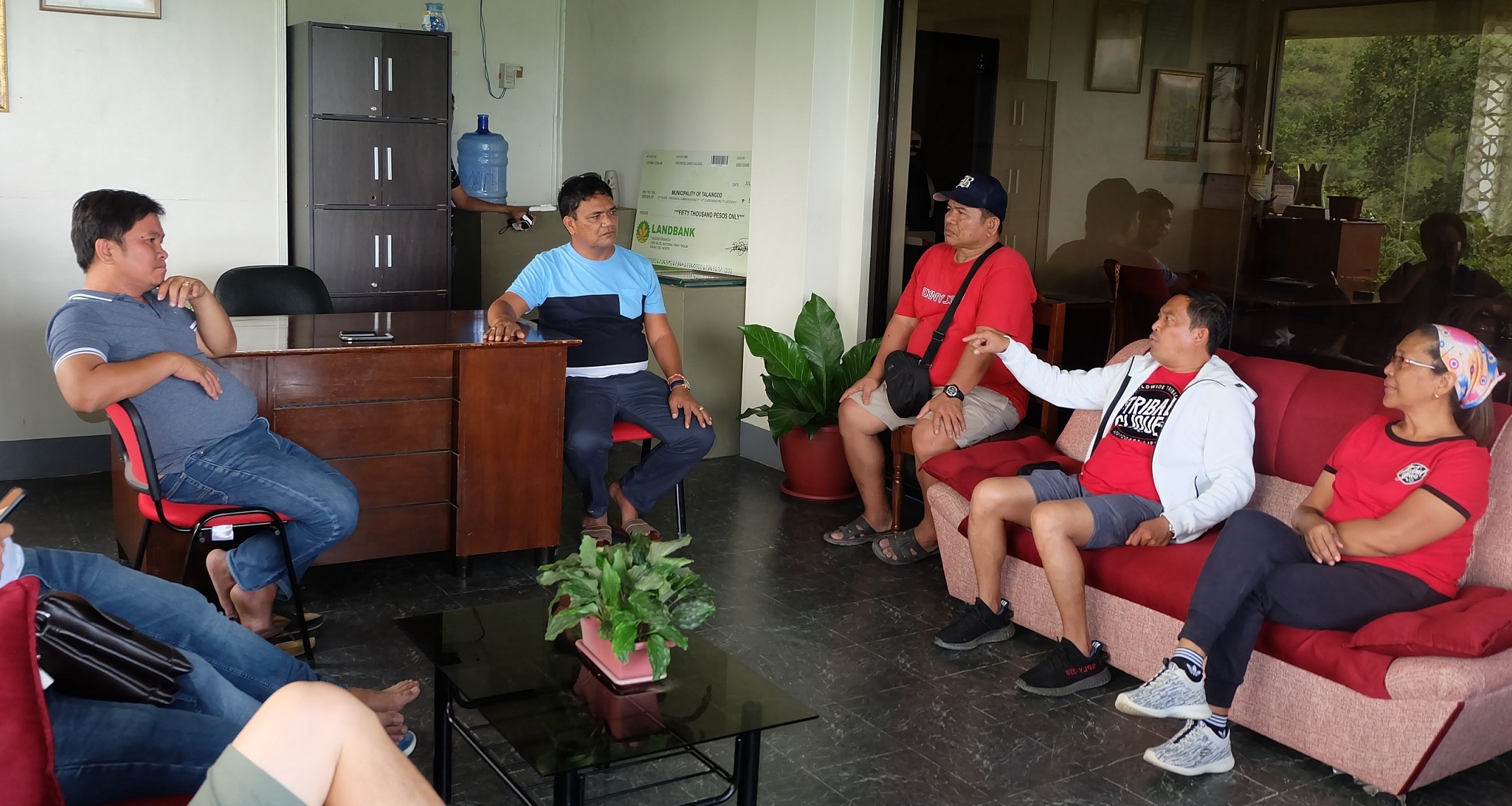 Gov. Edwin Jubahib, 2nd right, gestures as he discuss important issues with Kapalong Mayor Ma. Theresa Timbol, right, San Isidro Mayor Arnel Sitoy, left, and Talaingod Mayor Jonnie Libayao, 2nd left, after inspecting several quarry sites. nobags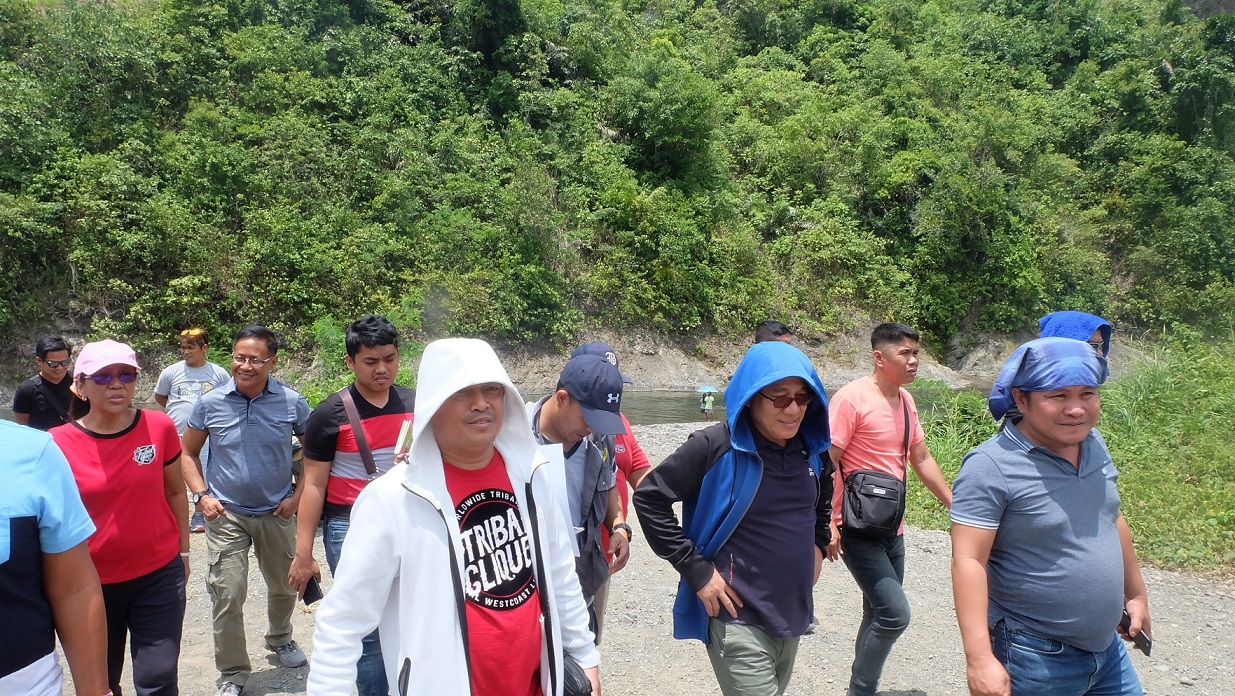 Gov. Edwin Jubahib, center, inspects the Mesolong River in Talaingod Davao del Norte, which is a potential exclusive quarry site of the provincial government of Davao del Norte for its massive infrastructure development program. nobags