Davao del Norte –Officials of the United Architects of the Philippines (UAP) found an ally in Governor Edwin Jubahib, who vowed the creation of an Architect's Office at the Provincial Capitol and the various local government units (LGU) of the province.
After recognizing the vital role of the architects in nation-building, the governor, who is fondly called "Kuya Gob", announced he will push for all LGUs of the province to put up their own Architect's Office.
"Magbutang kita ug usa ka Architect Division sa Province… ug akong sultian ang mga mayors nga…. dapat naa pod silay architect's office kada LGU," he declared, during the 9th Induction of Officers of the United Architects of the Philippines (UAP) – North Davao Chapter.
The governor asked Board Member Nicandro Suaybaguio, Jr., who is an UAP member, to pass an ordinance and resolution at the Sangguniang Panlalawigan for the purpose.
UAP National President Architect Benjamin Panganiban, Jr., along with the other officers and members of the UAP, warmly applauded the statement of the governor.
He said having an office of the city architect in LGUs is vital in addressing the challenges and demands of modernization.
UAP has been lobbying for LGUs to form an Office of the Architect to ensure the quality and design standards of buildings and for the protection of the public.
The organization has since campaigned for the full implementation of Republic Act 9266 or the Architecture Act of 2004, which stipulates, among others, that "architects should only be the one to sign in the architectural permits".
Davao de Oro 2nd District Congressman Ruwel Peter Gonsaga also supported the full implementation of R.A. 9266, especially with the very significant role of architects in handling high-rise structure development.
The lawmaker also endorsed HB No. 0660 authored by Cavite 1st District Congressman Francis Gerald Abaya, which seeks to strengthen the practice of the architecture profession in the country by amending specific provision of R.A. 9266, the Architecture Act of 2004 and harmonizing it with other laws.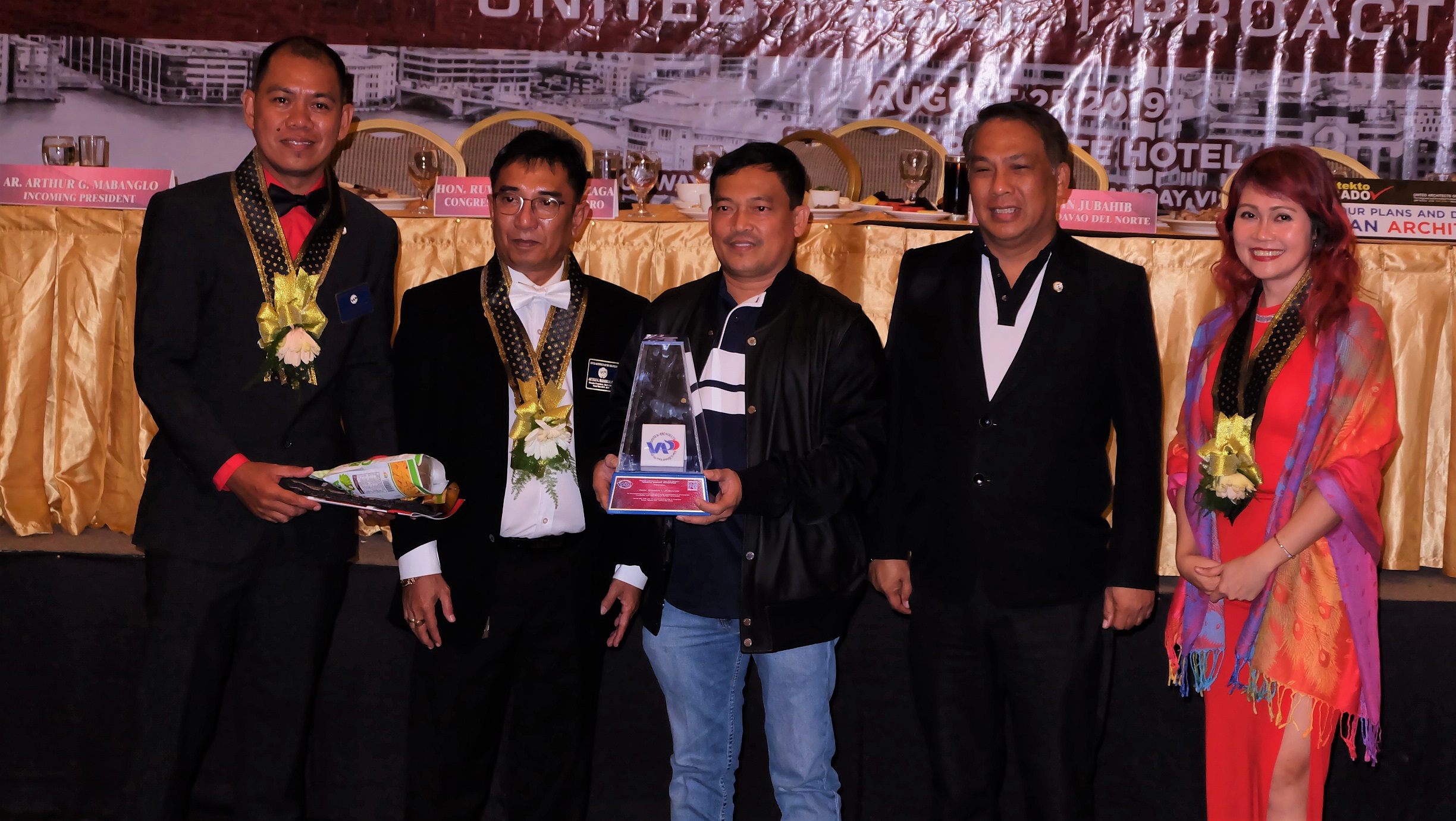 Governor Edwin Jubahib receives the token of appreciation from UAP President Ar. Benjamin Panganiban, UAP District D-1 Director Ar. Charleen Libron-Alquiza, new UAP-North Davao Chapter President Ar. Arthur Mabanglo. nobags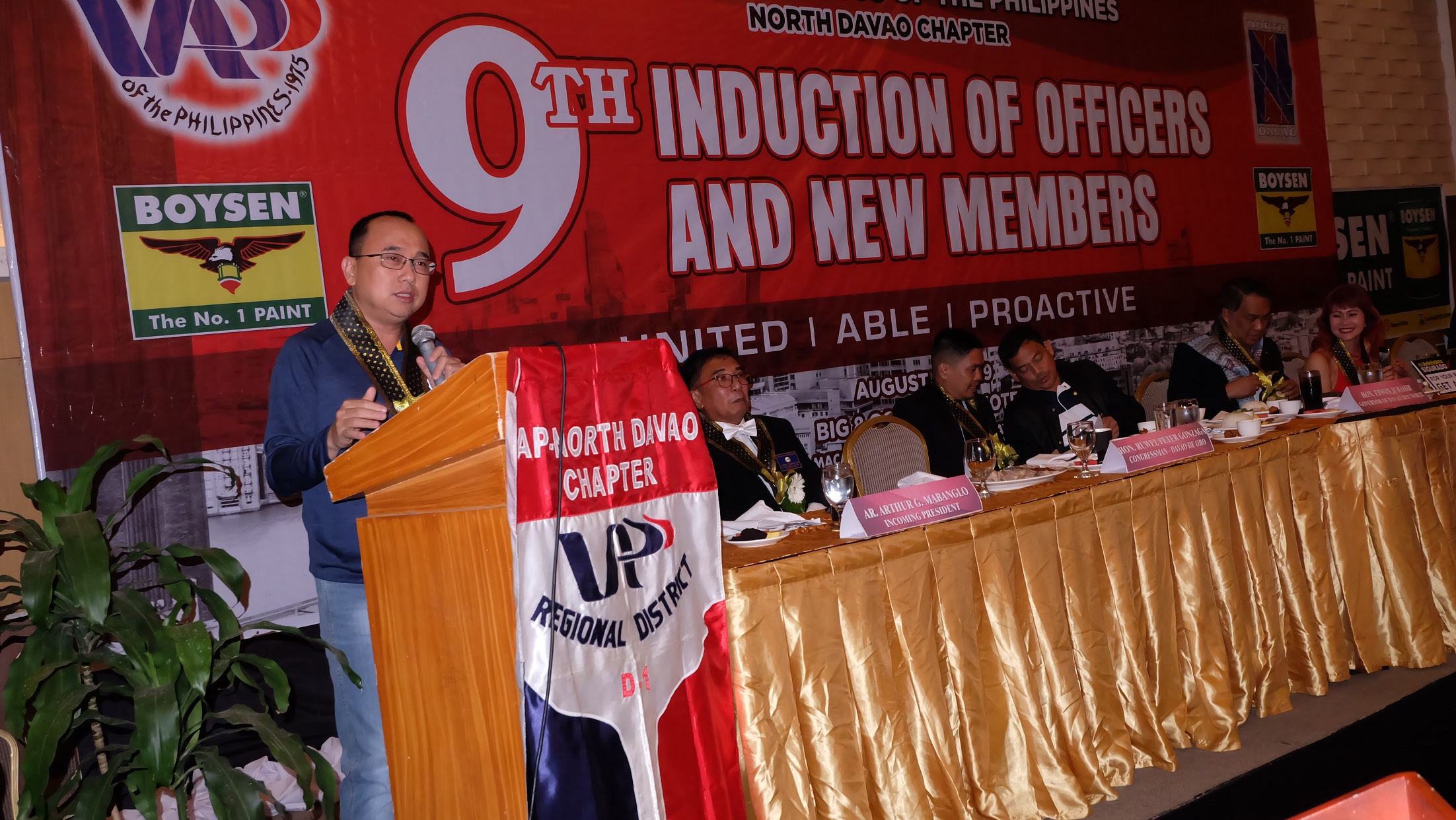 Davao de Oro 2nd District Congressman Ruwel Peter Gonsaga endorses the full implementation of Republic Act 9266, or the Architecture Act of 2004. nobags