Mayor Armando Quibod of Makilala, Cotabato expressed his profound gratitude to Davao del Norte Governor Edwin Jubahib and to the Dabaonon people for sending relief aid to the quake-struck town.
"Please relay my heartfelt thanks to Governor Jubahib for the kindness," the mayor told the composite team that brought four truckloads of relief assistance from Davao del Norte on Monday night.
Quibod said the kindness of fellow local government units, national government agencies, charity organizations and benevolent individuals provide great consolation to his people, who are now facing huge physical, emotional and financial challenges.
Jubahib personally supervised the repacking of the relief goods, consisting of 1,000 family food packs and 14,000 bottles of purified water last Sunday at the Provincial Disaster Risk Reduction and Management Office (PDRRMO) Warehouse.
"This is our way of expressing our heartfelt solidarity to the victims of the quake, as we sincerely pray that the severely-affected areas will recover as soon as possible," he said.
He was not able to personally deliver the relief goods to Makilala, as he had to spearhead the distribution of family food packs to the victims of recent flashfloods in his province.
Some 1,537 families in the barangays of New Camiling and Magsaysay, both in the municipality of Carmen were affected by seasonal flashfloods last October 29, 2019.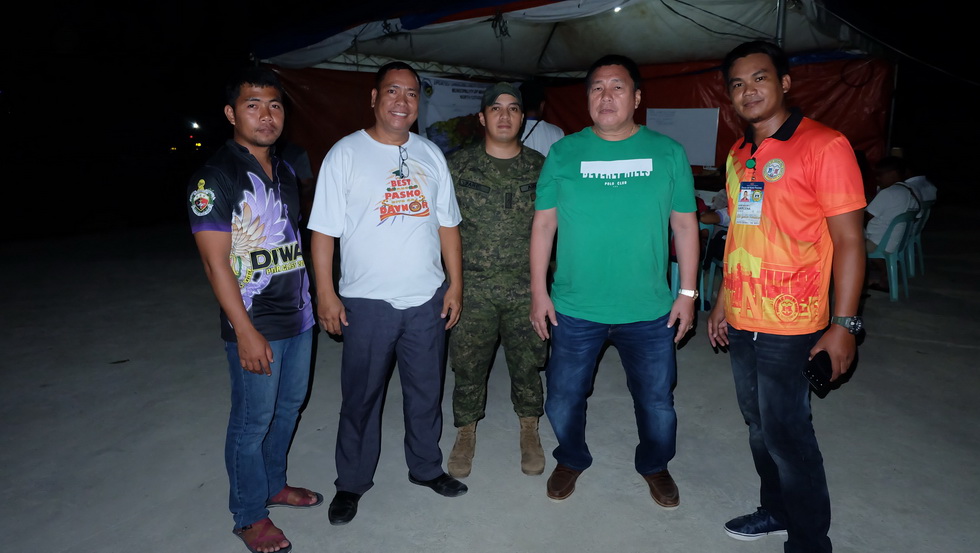 Makilala Mayor Armando Quibod together with members of the DavNor relief team and military escort.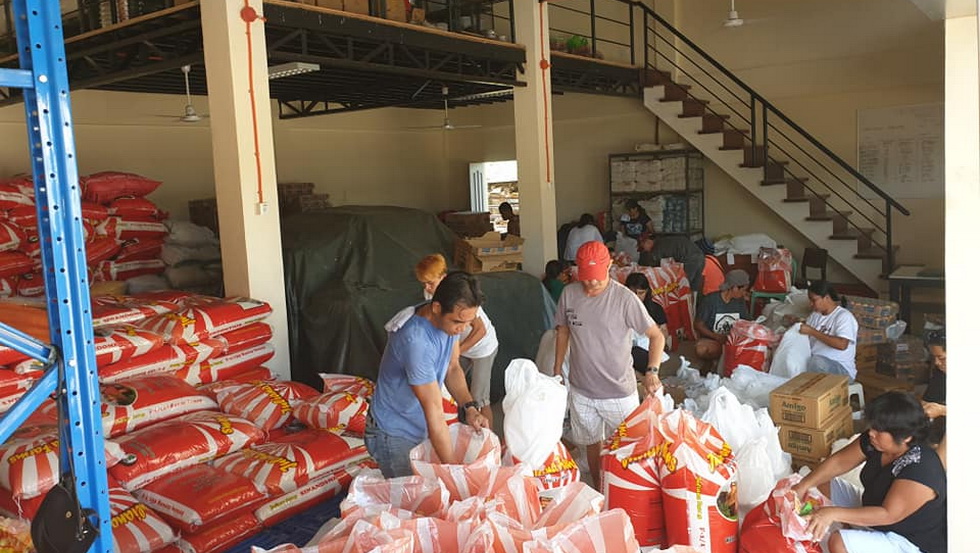 Davao del Norte Governor Edwin Jubahib checks the packing of relief aid bound for Makilala, Cotabato.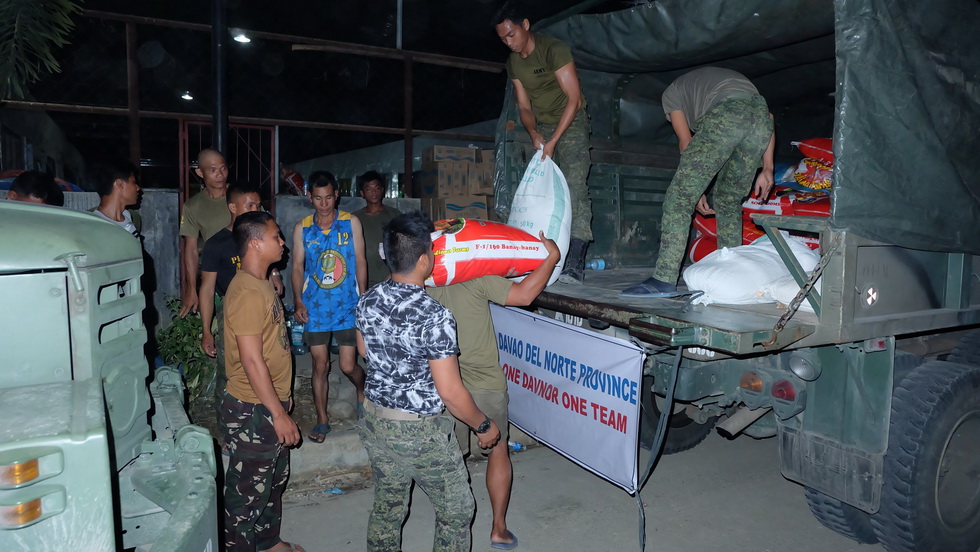 Military personnel unload the relief aid from Davao del Norte at the Incident Command Post of Makilala, Cotabato.